Kyoka Jiro My Hero Academia 3D High Top Canvas Shoes. We have designed high-top shoes with a very special technology to provide the greatest comfort, stability and strength. With our patented construction, our shoes are very resistant to deformation or bending, and with the added support of the thick sole, we guarantee that these shoes will last a long time. Our designs also offer greater comfort because we incorporate arch supports in our high-top shoes.
Do you love this style? Can be a gift for your friends and for your family member, gift for mom, gift for girlfriend, boyfriend on Christmas holiday.
Once you placed successfully your order, it will be processed and printed exclusively for you within 4 – 7 days. You will receive your order within 7 – 12 business days after printing is complete.
DHL shipping costs $4.99 for orders under $39.99.
Processing time: 4-7 business days.
Shipping time: 7 – 12 business days.
Kyoka Jiro My Hero Academia 3D High Top Canvas Shoes Information:
35.55 Oz. Designed for fashion men, stylish and personalized.
Full canvas upper, round toe.
Metal eyelets for a classic look.
The soft inner lining adds to comfort, lightweight ensures easy movement.
High ankle with a lace-up design using high-quality material.
HIGH TOP SHOE SIZE CHART
Please select the correct size for MEN and WOMEN If you're unsure it's always better to choose the larger size.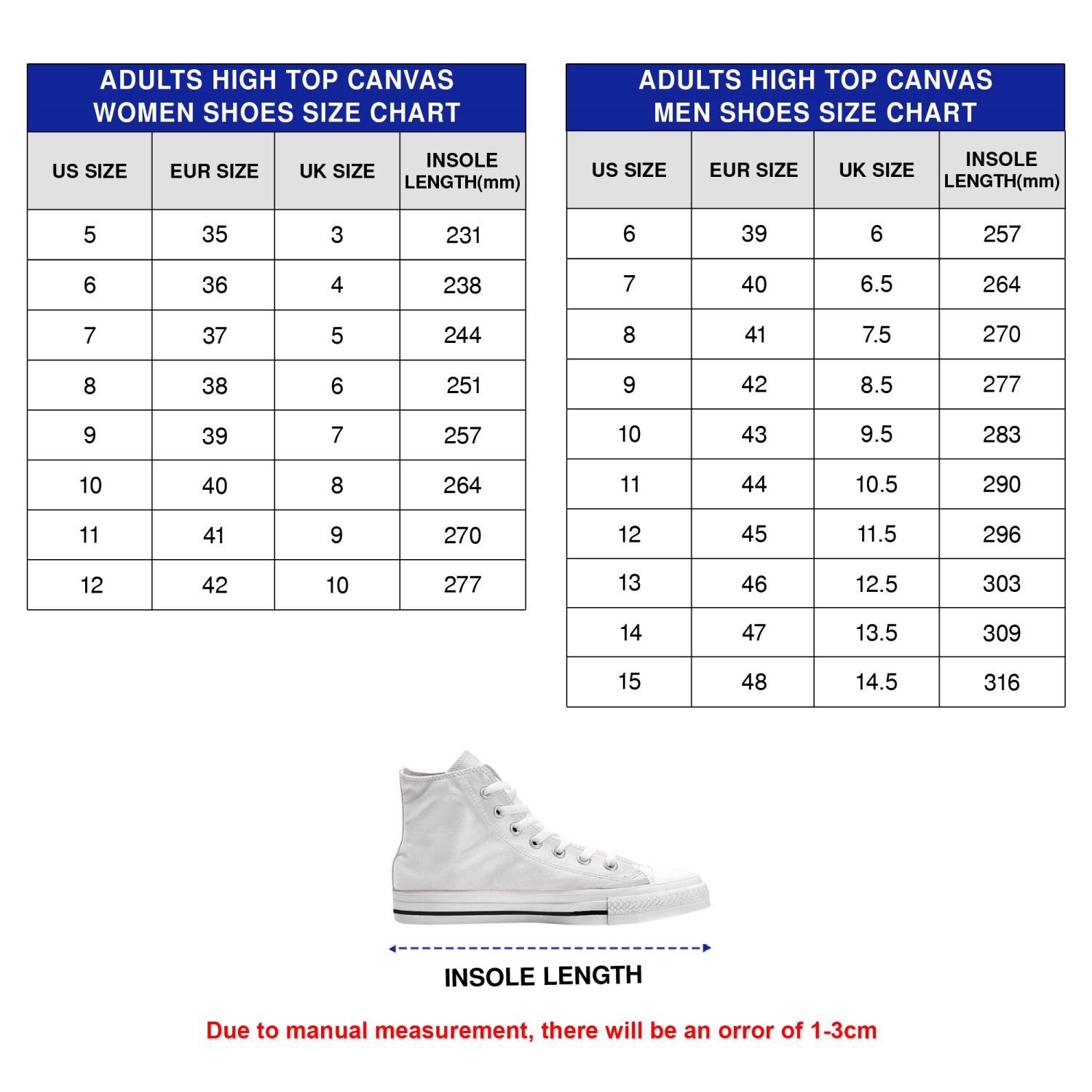 Some of the Kyoka Jiro My Hero Academia 3D High Top Canvas Shoes photos